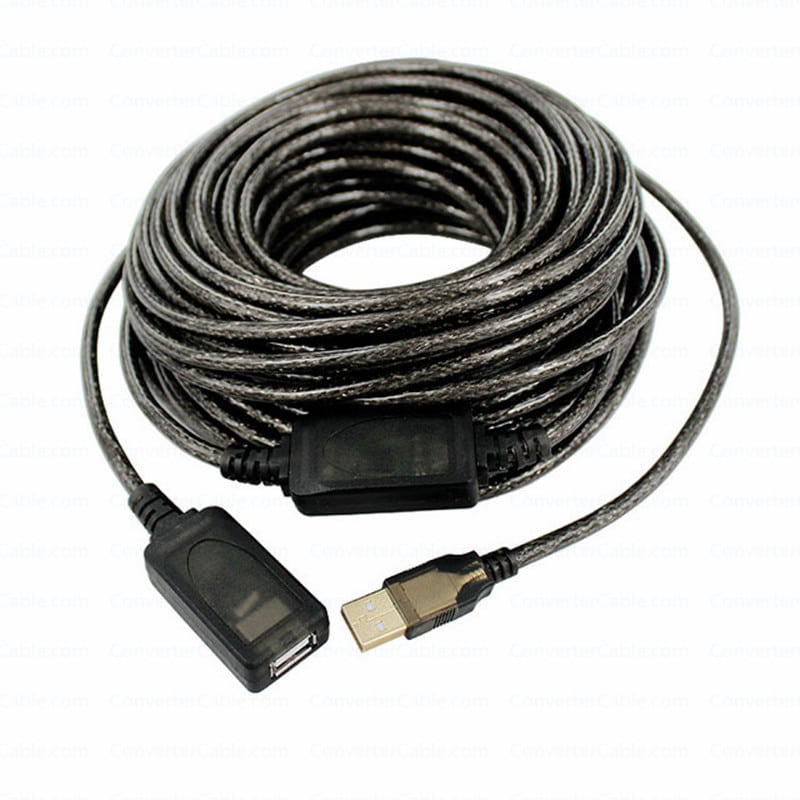 15M 50FT USB 2.0 Active Repeater Extension cable
15M 50FT USB 2.0 Active Repeater Extension cable
YT-UR01-15M(Transparent Black Color)

15M 50FT USB 2.0 Active Repeater Extension cable
Product Description:
This Utech USB 2.0 active extension cable can be used to extend the cable length of any USB 2.0 device. The extension acts as a transparent hub and buffers all upstream and downstream traffic. This is to ensure that the signal meets the electrical and timing specifications. Using passive extension cables can result in timing errors and data loss.
Product Features:
1. USB 2.0 specification compliant.
2. Data transfer rate up to 480mbps.
3. True plug and play, No external power required.
4. No drivers required.
5. Digital power booster technology.
6. 5m, 10m,15m,20m,25m,30m,35m,40m cable lenght are available.
7. Type A male to type A Female.
8. Compatible with Windows Vista, Windows 7, Windows 8.1, Windows 10 MAC OS, Linux and other.